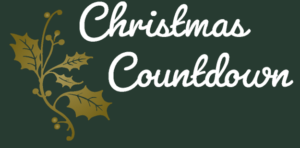 About Snowshoe Evergreen
WHO WE ARE

Snowshoe Evergreen, Inc. is a family owned and operated business. We are fourth generation farmers, committed to family values and running our business with integrity and best management practices. Boundless energy, effort and passion goes into the work we do and the product we produce. We are very proud to provide presidential quality products and unparalleled customer service.
OUR HISTORY
Our family began farming in the Puyallup Valley over 100 years ago when Frank and Louise Scholz commenced a dairy farm. Following in their footsteps, Alfred and Emma Jane Scholz diversified into a wide range of farming activities (i.e., dairy, cucumbers and bulbs), each benefiting the communities they served.
In 1972, after several years of successful cattle, pumpkin and corn production, Ken and JoAnn Scholz began growing Christmas trees. Although a Christmas tree must grow an average of eight to ten years prior to being harvested, Ken and JoAnn capitalize on each year of growth using best management practices to produce presidential quality trees. As a result of growing their own seedlings, planting, culturing, maintaining and harvesting each tree, Ken and JoAnn are able to ensure quality grade trees that repeatedly surpass customer expectation. In 1983, Ken and JoAnn had the distinct honor of providing a 30 foot Noble fir Christmas tree to President Ronald Reagan and First Lady Nancy Reagan. The Nation's official White House Christmas tree was planted when Ken was 12 years of age, in the yard of his family's original farm. Today, Ken and JoAnn have grown the original 86 acre farm to over 500 acres of productive farm land, cultivating and growing a combination of Christmas trees and conifer nursery seedlings and transplants.
Today, Ken and JoAnn's daughter, Kristi Scholz-O'Leary, joined the family farming legacy after 12 successful years practicing law.
Kristi now manages all aspects of the company's wholesale, retail and conifer nursery divisions as the first step in the succession plan for the family business to pass from one generation to the next. Kristi is passionate about both the Christmas tree and conifer nursery industries as well as the law, which makes her job with Snowshoe Evergreen, Inc. ideal. Even better is the fact that Kristi's husband, Jerome, and daughter, Kate, are involved in and integral to the family operation.
1979
1st Place Douglas (PNWCTA)
1982
1st Place Grand (PNWCTA)
Grand Champion Grand (PNWCTA)
National Champion Grand
Provided White House Christmas tree
1983
1983
Pierce County Newsmakers of Tomorrow
1984
1st Place Grand (PNWCTA)
1st Place Pine (PNWCTA)
Grand Champion Pine (PNWCTA)
1985
1st Place Grand (PNWCTA)
1st Place Pine (PNWCTA)
Grand Champion Pine (PNWCTA)
1986
1988
1st Place Grand & Fraser (PNWCTA)
1992
1st Place Grand (PNWCTA)
1st Place Fraser (PNWCTA)
Grand Champion Grand (PNWCTA)
1993
1st Place Fraser (PNWCTA)
1994
1st Place Grand & Fraser (PNWCTA)
1995
1st Place Fraser (PNWCTA)
1996
1st Place Grand (PNWCTA)
Grand Champion Grand (PNWCTA)
1998
1st Place Grand (PNWCTA)
1st Place Fraser (PNWCTA)
1st Place Douglas (PNWCTA)
1999
1st Place Fraser (PNWCTA)
Grand Champion Fraser (PNWCTA)
2000
1st Place Grand (PNWCTA)
Grand Champion Grand (PNWCTA)
2001
1st Place Grand and Fraser (PNWCTA)
2002
2003
1st Place Fraser (PNWCTA)
1st Place Grand (PNWCTA)
2005
Herb & Helen Plumb Award (PNWCTA)
2006
1st Place Grand (PNWCTA)
Grand Champion Grand (PNWCTA)
2010
1st Place Fraser (PNWCTA)
2011
1st Place Fraser (PNWCTA)
Community Vocational Recognition Award for Business (Puyallup South Hill Rotary)
2012
1st Place Fraser (PNWCTA)
2014
1st Place Fraser (PNWCTA)
1st Place Nordmann (PNWTCA)
2015
3rd Place Nordmann (PNWTCA)
2016
1st Place Fraser (PNWTCA)
2017
Barney Douglas Research Award (PNWCTA)
2018
1st Place Nordmann (PNWCTA)
1st Place Undecorated Wreath (PNWCTA)
2019
1st Place Undecorated Wreath (PNWCTA)
1st Place Decorated Wreath (PNWCTA)
1st Place Fraser (PNWCTA)
1st Place Nordmann (PNWCTA)
1st Place Fun Tree (PNWCTA)
2nd Place Table Decoration (PNWCTA)
Grand Champion Nordmann (PNWCTA)
2020
All Competitions Suspended due to COVID-19
2021
1st Place Decorated Wreath
1st Place Fun Tree
RETAIL LOCATION
Phone: (253) 848-3492
ONLINE SHOPPING