To Our Valued and Loyal Customers –
Our U-Choose and Cut Christmas Tree Farm located at 10720 State Route 162 East, Puyallup, WA 98374 is CLOSED for the 2022 holiday season. Providing an abundant selection of Christmas trees to ensure every family finds a perfect tree for their home is paramount to our business philosophy. To do this, we must employ best management practices, including resting and rejuvenating the soil as well as reallocating tree species to different areas of the farm. This takes patience and time, and we appreciate your understanding of both. We can assure you that when we do reopen our gates to our U-Choose and Cut Christmas Tree Farm, your family will be welcomed with open arms and revitalized fields of perfect trees for you to choose from.
Until we see you again, we wish to thank you for allowing us to be part of your family tradition and invite you to explore our online shopping page, where you can find handmade fresh holiday wreaths, décor, and gifts for everyone on your list.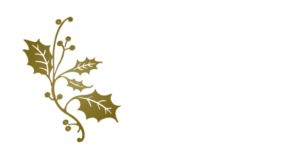 Your support means the world to us! Thank you for your business.
We look forward to serving you again in the future.
Snowshoe Evergreen is Proud to be Associated with These Fine Organizations

RETAIL LOCATION
Phone: (253) 848-3492
ONLINE SHOPPING