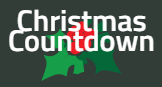 Designer Wreath Making Class
Deck the Halls with one of your very own creations!

Join us for our first ever holiday wreath making class Tuesday, November 20 from 6-7:30 p.m. The class is limited, so register now and save the date.
You may choose from three designs for your customized creation: Traditional, Classic Poinsettia and 12th Woman Seahawks.
You will begin with a 22" noble fir wreath, repleat with incense cedar, juniper and a cluster of real handtied pine cones. Each design kit will include a special keepsake, ribbons, balls, and various beaded, glittered or handpainted wood ornaments. You may also bring a special item to add to your creation or be the first to purchase a delightful ornament from our gift shop. All decorations may be reused for many years to come on a new wreath.
All Ages Welcome. Appetizers and Non-Alcoholic Beverages will be served.