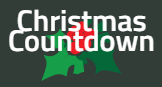 SAFE SHOPPING GUIDELINES
We want to ensure you and your family have a safe and fun shopping experience at our Christmas tree farm. As a result of Washington's Covid-19 mandates and guidelines regarding agriculture and agritourism, we continue to do our part by maintaining a clean and sanitized environment, as well as adhering to social distancing and mandatory mask orders. We ask that you help us serve as many customers as possible, safely, during this holiday season. We know how important making family memories is, and we are continuously working to make selecting a tree at our farm safe and accessible for all. We sincerely appreciate your patience and cooperation during this holiday season.
If you are unable to wear a face mask, are uncomfortable shopping in public during the pandemic, or simply want the ease of purchasing a tree and other items right from the comfort of your home, we'd like to offer you another way to shop! Please visit the "Shop" page to place your on-line order, or call one of our Sales Associates at 253-848-3492 to order, purchase, and schedule curbside pick-up.
FOR THE SAFETY OF OUR EMPLOYEES AND CUSTOMERS:
Masks are required while shopping at our farm per statewide mandate.
Practice thorough and frequent hand-washing and sanitization. Stations are available at the entrance, exit, and throughout the farm.
If you are not feeling well, please stay home so we may all stay healthy.
Adhere to social distancing guidelines and stay at least six feet away from others. Follow directional signs while in line and inside the sales facility.
Crowd size will be limited inside the Christmas tree farm per statewide mandate.
Expect to wait in line. We sincerely appreciate your patience.
Cash, Check and Credit will be accepted to expedite check-out. ATM is also on site.
TO PROTECT OUR EMPLOYEES AND CUSTOMERS:
We are executing a strict plan of cleaning and sanitizing work surfaces, checkouts, shopping baskets, restrooms, door handles, phones, radios, keyboards, and all other commonly touched surfaces. This is done multiple times throughout the day.
Our employees are practicing thorough and frequent hand-washing and sanitization.
Our machinery and vehicles are sanitized multiple time throughout the day.
Employees with a temperature, not feeling well, or exhibiting any symptoms defined by state mandate are not permitted to work.
We require employees to maintain social distancing both with fellow employees and customers. Additional personal protective equipment will be utilized when necessary.
In the event you have any questions or concerns regarding our Safe Shopping Guidelines, please feel free to contact Kristi at 253-848-3492.